Grow new client registrations by 70% with a 6 week marketing plan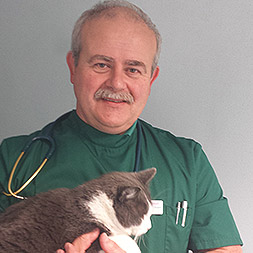 How to grow new client registrations
When we speak to our clients there are three things they nearly all ask us to help them with. Vets want; More client registrations, More members for their Pet Healthcare Scheme and more pets with insurance.
Forest Vets in Nottingham were a case in point. After an unusually unsettled period for the city centre practice, their Head Vet, Mark Thirkell, had bought stability and direction to the business and needed help to capitalise on his hard work by attracting new clients.
Mark had used our content marketing services over his 18 month tenure and asked us to help him create, promote and run an event to 'Attract new clients and give some value back to loyal patrons of the business'.
The campaign - Forest Vets First Aid evening
Having seen him 'perform' before we asked Paul Uglow from Norbrook Laboratories to help us run a pet first aid evening. All we needed to do was fill it with pet lovers….
Our six-week content marketing campaign comprised:
Emails, Postcards & Invitations to existing clients backed up with a telephone campaign to the most loyal
Leaflet door drops to carefully targeted and selected postcodes around the practice
A local PR campaign that saw Mark featured on BBC radio Nottingham, in the Nottingham Evening Post and on local digital TV station Nottingham TV
Blanket coverage of Forest's website, social & in house (notice boards) channels
Download our event marketing plan
The results
Outputs
The initial event was sold out with over 60 attendees
A waiting list of 20+ people was set up for a second event
Mark appeared twice on Radio Nottingham, twice on Nottingham TV and a number of times in the local press
Staff at the practice enjoyed the event so much they have re-instated
Outcomes
In the days following the event new client registrations rose from an average of 1.5 a day to over 5 a day
On one day over 20 new clients registered
Compared to the month before the event new client registrations rose by 70%